Toronto Raptors shocked everyone when they traded away franchise star DeMar DeRozan last season. In return, they got Kawhi Leonard, despite him just having one year left on his contract. Both teams were criticized for this trade.
Kawhi led the team but he had Pascal Siakam along with him. Siakam not only went from 7.3 points per game to 16.9 points per game but he improved in almost every stat, going on to win Most Improved Player.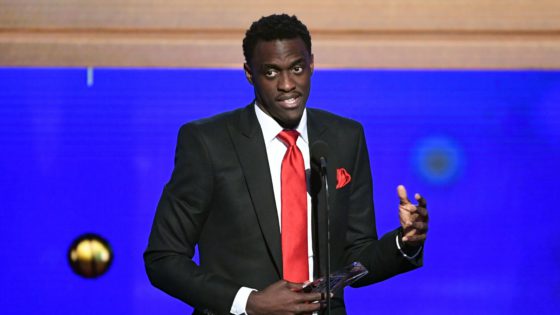 The Raptors did the unthinkable. They went on to win the NBA title, beating Golden State Warriors in the Finals. Warriors had come off two consecutive titles and were on their way to a threepeat. But the Raptors stopped them from doing so, as they won 4-2 to claim their first-ever title.
Toronto Raptors: Still an underrated team
However, despite their win, they don't get the credit they deserve. Warriors lost Kevin Durant and Klay Thompson to injuries in the Finals. A lot of critics have said the Raptors don't deserve the title because had they faced a healthy Warriors team, they wouldn't have won.
When the Raptors lost Kawhi this season, the Raptors were barely favored to even make the playoffs. They have shocked their Eastern Conference rivals as they stand 2nd now with a record of 46-18. Last season's MIP has improved a lot again. Siakam is currently averaging 23.6 points per game and says he doesn't care about what others think of them.
"To be simple and truthful, I just don't care what people think of the Raptors. We are the champions and if you don't see it, that's your problem," Siakam told Doug Smith.
The loss of Kawhi Leonard hasn't been felt at all at the Raptors camp. They have six players averaging double figures in points right now. And they also have the best defense in the league.
"And for us, it's about us, we're not worried what other people think, we're gonna continue to win games and chase championships. That's the only thing we care about and whoever feels the way they feel, that's them and has nothing to do with us. We don't care about perception," said Siakam.
The NBA is back in action, 31st July onwards. The Raptors will be eager to start their title defense on the right note. Lakers, Clippers, and Bucks might be the favorites, but they remain a dark horse to lift the NBA title.