While there are no guarantees at this stage, there are several indications that Masai Ujiri will agree a contract extension with the Toronto Raptors to remain as team President.
When head coach Nick Nurse agreed his multi-year contract extension earlier this week, it was meant to represent something positive for the Toronto Raptors. At least that was the theory, with the news representing a counter to the frustrating second round playoff series loss to the Boston Celtics.
However, while Nurse's new deal was indeed good news for the organisation and its fans, it didn't take long for people to move on to other things. In particular, the current situation surrounding team President Masai Ujiri.
Nurse had one year remaining on his previous deal prior to signing his contract extension. Ujiri — along with general manager Bobby Webster — finds himself in similar position at the time of publishing this post.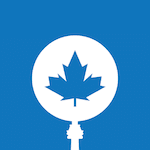 Want your voice heard? Join the Tip Of The Tower team!
As such, it came as no surprise that this situation was brought up on Thursday, when Ujiri held his end of season press conference with the media. When asked, he said he hadn't discussed a contract extension with Raptors ownership.
This almost immediately sounded the alarm bells among fans and media alike, questioning why no discussions had taken place yet? However, you only need to dig a little deeper to discover why there should be little cause for concern.
For a start, Ujiri is renowned for being patient and meticulous; two attributes which have helped him have immense success during his time in Toronto. In addition, it makes perfect sense that he would not focus on himself until other aspects have been taken care of.
In this respect, Nurse has been re-signed and now the 50-year-old is concentrating on Webster. Ujiri said during his press conference that the team is close to agreeing a contract extension with their general manager.
In reality, the chances are Ujiri has already had at least some discussions with the Raptors, if for no other reason than you know they want him to stick around. Despite his official position on Thursday, he did also say his contract negotiations were not something he would discuss publicly.
Further, there are rumors that Ujiri is already close to agreeing a new, long-term contract extension. This speculation comes courtesy of a report from Marc Stein of The New York Times.
One thing we do know is that money will be no issue for Maple Leaf Sports & Entertainment when it comes to agreeing any deal with Ujiri, even in the current COVID-19 climate. This much is evidenced by the Toronto Maple Leafs being the only Canadian-based NHL team not to reduce pay for staff (at least at this stage).
Ironically, another reason why it's easy to believe Ujiri isn't going anywhere, is Kawhi Leonard's decision not to remain in Toronto following the 2018-19 season. Leonard leaving has lit a fire under the Raptors' President, giving him a burning desire to prove he can build another championship-winning team.
In this respect, Ujiri is the main reason why the Raptors are considered among the favourites to land Giannis Antetokounmpo, if he decides to move on from the Milwaukee Bucks. Certainly, the relationship between the two men will be a factor in talks.
First things first of course, Ujiri has to actually agree a deal himself with the Raptors. And while he will eventually move on to other areas of interest outside the NBA, all signs point towards him signing a contract extension to remain in Toronto for the foreseeable future.
Where do you stand on Ujiri's contract situation with the Toronto Raptors? Are you confident he will sign an extension, or are you concerned he will leave at the conclusion of his current deal? Let us know in the comments section below;