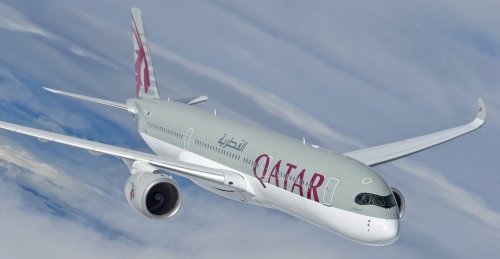 Finally, a bit of positive news for international travel out of YYZ.
Qatar Airways has scheduled non-stop flights from YYZ to Doha, Qatar (DOH).
Qatar Airways is often considered one of the best airlines around, named the 'World's Best Airline' in 2019 by Skytrax. This was the 5th time they won this title, the first time any airline has achieved this number.
Montreal has always had non-stop flights to Doha with Qatar Airways, but oddly, Toronto never has. This was due to an agreement that the Canadian government had with Qatar, which only allowed for flights to operate 3 times a week between the two countries.
That agreement has since been updated to allow for flights to operate 7 times per week.
The new flights from Toronto to Doha will operate on Tuesdays, Thursdays, and Saturdays. Qatar Airways will be flying a A350-900 on this route.
And what's also interesting is that these flights will begin just 3 days from now, on July 4th. Normally a new route is announced a minimum of 3-6 months in advance.
These flights aren't showing up on Google Flights just yet, but you can see them on the Qatar Airways website…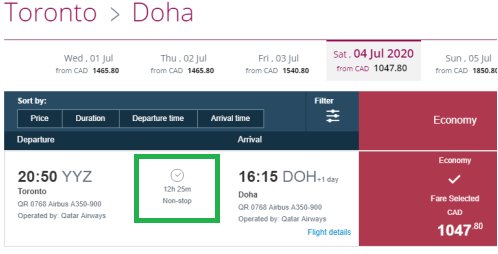 They're currently priced at $2073 CAD roundtrip.
I can tell you from experience watching flights out of Montreal that Qatar Airways hasn't historically offered great non-stop prices to Doha – but sometimes they'll offer interesting prices on connecting flights through Doha to places in Southeast Asia or India.
Head to the YYZ Deals Alerts Page where you can choose to be notified by e-mail, Facebook, Twitter,
or RSS Feed the moment an amazing travel deal from Toronto is found.
Setting up alerts allows you to be one of the first to see a new deal, before it sells out.
And don't worry, alerts are only sent when it's truly an amazing deal.