In his 10-year journey in the NBA, Danny Green has had some exceptional associates to work with. In his first season in the NBA, he had the opportunity to play alongside LeBron James. Later, playing for San Antonio Spurs, he played alongside the likes of Tim Duncan and Kawhi Leonard. And when Kawhi moved to Toronto Raptors, Green also made his move and won a Championship with the Raptors.
After his one-year stint in Toronto, Green moved to Los Angeles Lakers last summer, once again teaming up with LeBron James. Meanwhile, Kawhi Leonard moved to the Lakers' local rivals- Los Angeles Clippers.
LeBron James and Kawhi Leonard are undoubtedly two of the finest players in the league. Playing in the same position for rivals within the same city, people often talk about who would claim to be the better player in the town.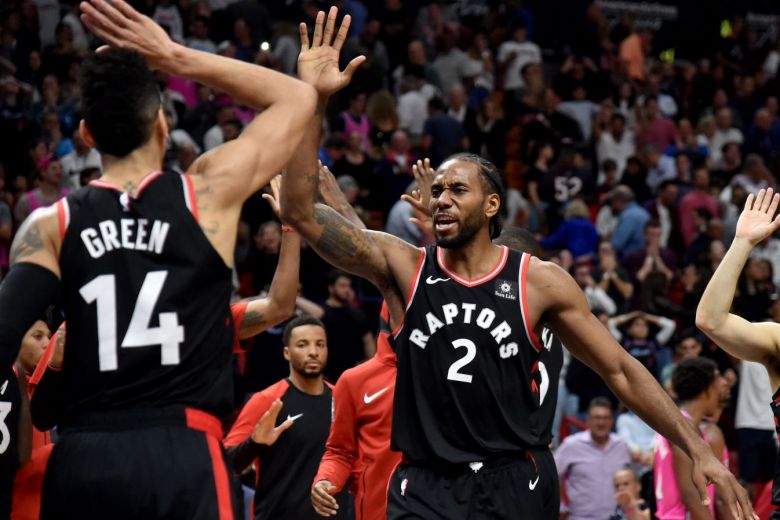 Danny Green compares the plays of LeBron James and Kawhi Leonard
Green, having played alongside each of them, compared their styles. While he did not necessarily believe one was better than the other, Green listed out a few similarities and differences.
Talking on ESPN's First Take, Danny Green said, "Two very great players. A lot of similarities, and some differences. But they are extremely serious about their game. They work their body hard, how to take care of their bodies, and then lead their team.
"Obviously Kawhi is not as vocal as LeBron has been over the years, but you could tell last year he started picking it up a lot more and this year he's a lot more vocal than he was ever. And he's starting to learn that.
"But on the court wise, Bron's more of a facilitator, Kawhi's probably more of an attack, offensive, dissecting defense type of player. Bron is the same way. They're both very good defenders when they turn it on they can lock on and change the game and impact the game on both ends of the floor."
While Green felt both James and Leonard were good defenders, the former's defensive commitment has been on the fall with his age. Leonard, however, has been among the best two-way players in the league, if not the best.
In the latter stages of his career, James has also been more of a creator than he was in the past. He is currently leading the assists chart for the season which is currently suspended indefinitely.