Kawhi Leonard's injury management had been a major storyline of his first season with the L.A. Clippers, and now there might be some answers about what that program would look like during a makeshift playoff period.
Clippers beat writer Jovan Buha of The Athletic wrote he believes Leonard would play in back-to-backs if necessary in a condensed postseason. Buha thinks that would be true even with some injury risk for Leonard, just as long as it is not career-threatening.
Leonard, who continues to manage patellar tendinopathy in his left knee, played in 51 of the Clippers' 64 games this season after missing 22 of 82 regular-season games with the Toronto Raptors last year. The Clippers had also been keeping him to a modest 32.2 minutes per game on the year as a whole.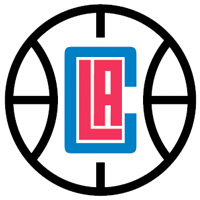 Granted, Clippers head coach Doc Rivers said just before play was suspended that the reigning Finals MVP no longer had any restrictions. While Leonard's injury may not be completely healed by the time that play resumes, the two months off and counting figure to help, and he could be full throttle for the postseason, if and whenever that takes place.