Toronto Raptors power forward, Pascal Siakam reminisces the time he was drafted by the franchise in 2016. The 26-year old will be forever grateful and felt special as he signed his contract on his father's birthday. While his father passed away in a car accident six years back, Pascal told NBA on TNT how he wished his presence.
Pascal was the 27th overall pick in the 2016 NBA draft by the Raptors and since then has been loyal to his franchise. Out of his three other brothers, Pascal made it to the NBA before them. His father, Tchamo Siakam died in an unfortunate car crash in 2014. Pascal has expressed his demise for the loss of his father before as well.
Many aren't aware of this, but Pascal's 43 no. jersey signifies a close connection to his family. The 4 is an indication of his father and three brothers and 3 is for his mother and two sisters. He is extremely proud of his family and wears it on himself in every game.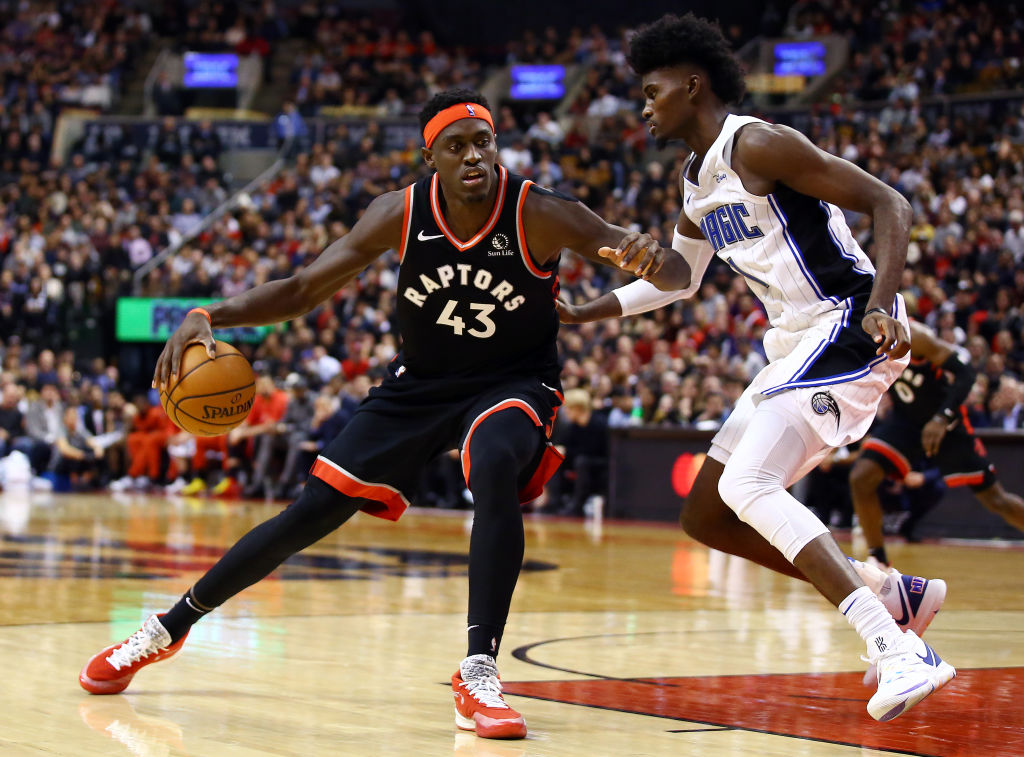 The time the young man got drafted, he was watching the NBA draft on TV in Orlando with his brothers. Pascal had a chat about his 'bittersweet' experience on 'NBA Together' with Ernie Johnson.
"We were excited and then after a couple of minutes, it drops like I wish he (father) was here and then his tears. And then all of us getting together in a circle and just praying." 
Pascal signed with the Toronto Raptors on his father's birthday
Pascal shared an emotional day when he officially signed the contract on his father's birthday."That was pretty crazy man. That was pretty special… And having to do that on his birthday…I mean it just worked out so perfectly."
He is extremely grateful for that day and says that it was a 'perfect gift'. "The Raptors organization… The trust that they had in me, it's just something I'm always gonna be grateful for. And to have that contract signed on my dad's birthday, I think that was a perfect gift."
In his early NBA years itself, Pascal is a single time NBA champion with the Raptors. He was recently inducted as a member of the NBA All-Star game this season. Pascal Siakam is living his late father's NBA dream.
Read More: Former Cavaliers' J.R. Smith beats up a person in Los Angeles