There is still a long time before free agency opens up again in the NBA, but could a fairy-tale reunion happen for the Toronto Raptors this summer?
The Toronto Raptors are expected to be active in free agency when it officially opens on August 2nd this year, with the centre position and the team's bench likely to be the biggest areas to be addressed by the team.
One other consideration that will be at the forefront of the team hierarchy's minds, will be what happens with veteran guard and all-time Raptors legend Kyle Lowry.
Lowry could have seen his time with the Raptors come to an end at the trade deadline, with a number of teams keen on his services and likely wishing they had gotten something done in hindsight, but the organization decided to hold onto the 35-year-old.
After the March 25th deadline, Lowry played just nine more games for the Raptors while recovering from ailments and receiving a number of 'rest' designations before games – raising the question of whether or not it would have made more sense to trade him away.
However, this managing of Lowry's health and willingness to keep him around beyond the deadline could be some indicators that the organization would like him to return for the 2021/22 season for one last 'go' at the championship.
Seeing Lowry return would likely enthuse the fanbase, with many celebrating the fact that the team opted not to trade him on deadline day – a clear sign of how important he has been to the franchise for so many years.
But what if Lowry could return and play alongside a close friend that also enjoyed his long tenure with the Raptors? What if the veteran guard could work something out with another Raptors legend in this case, DeMar DeRozan, to return to the 6ix next season?
DeRozan and Lowry hold a number of franchise records, with both players having each played nine seasons with the Toronto Raptors – six of them playing alongside each other.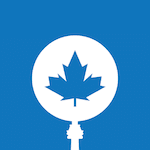 Want your voice heard? Join the Tip Of The Tower team!
If having one franchise legend returning would enthuse the fans, having two returning would undoubtedly be welcomed widely, with #7 and #10 back on the court together and trying to win a championship in Toronto once again.
Both players still have plenty to offer in the NBA, with DeRozan still posting 20+ points on average and Lowry having 17.2 points and 7.3 assists per game during a difficult season down in Tampa.
The Toronto Raptors, while missing the playoffs for the first time after seven consecutive seasons, have a solid core that should still be capable of competing for the championship once normality returns to the team – namely in the form of a return to Scotiabank Arena in Toronto and a healthy roster after dealing with numerous injuries and even bouts of Coronavirus this season.
Khem Birch has emerged as a legitimate player for the Raptors at the centre position, arguably their weakest spot since the departure of Serge Ibaka and Marc Gasol last off-season, and this position will likely be bolstered further during free agency.
Bringing Lowry back for his veteran presence, on-court performances, and for the chance to play at least one more time in Toronto would help a team that still has a shot.
Having DeRozan return, bringing his solid offensive contributions to the court and having the opportunity to play with Lowry again and have another shot at the title, would ensure the Raptors overcome the difficulties of this season and get back to their best.
Finances are the biggest issue with bringing both, or either, of Lowry and DeRozan back to Toronto, but if the two friends were willing to work out a short-term deal to play together and try to bring success back to a team not far removed from winning the championship, then it's something that management should seriously consider.
It would be a true fairy-tale reunion, seeing Lowry and DeRozan both wearing Toronto Raptors jerseys together next season, even if it was just in the short-term, and only time will tell whether or not something such as this can be realised.